We sat down with one of our rockstar fellows, Samiha Alhabbal, who is currently in our Android Coding Bootcamp in Erbil, Iraq. Hear about her story below.
Tell me about yourself, where you're from, where you grew up?
I am young girl from Damascus, Syria where I was born and lived for 18 years before I came to Erbil because of the crisis there. It was hard for me to leave my country but my family couldn't continue living there.
Since I was kid, I was in love with computers - you could say we even grew up together - we had computer at home since 1996. As a result, I decided to be a computer engineer in Damascus University but unfortunately I could not. When I reached Erbil, I visited different universities and even applied for the Information Technology department at Ishik University. At the beginning, I wanted to apply to the Computer Engineering Department to follow my earlier plans, but I was unable to due to my grade. That led me to applying to the IT department - but honestly I didn't know what that meant but I knew it was related to computers and that was enough for me to say yes.
I remember, the first month being the hardest. Not only was studying at university a different life, but being in a new country. It was for me, an 18 year old girl, to manage at first. However, I then met new people, started to improve my English, and I tried to catch some kurdish words where it'd help me with transportation and life outside of the university. I did my best and then four years later finished among the top students within the IT department.
What were you doing before this program?
Before this program started, I just graduated from university in June 2017. After that, I tried to look for job and I applied for different activities to know what should I do next, until the Android Development bootcamp should up.
How did you hear about Re:Coded?
I heard about the program on Facebook - where all activities and events have been published recently.
What made you interested in coding/programming? Do you have background experience?
From the first year in university, they started to teach us the fundamentals and basics of C++ programming. At the beginning I was worried how can we type something. However, day by day it became more interesting that by few commands you can tell the program to do certain jobs for certain mission. Prior to this, I had a good background in programming in general (Desktop programming and Web programming).
Why do you want to learn coding? Why do you like it?
I want to learn programming because I believe it's the future language! It's amazing when you see your program running as well as you expected on your device - you feel that you did something good and you are ready to do it again!
We are still here living with early to medium technology level. If we went somehow to East Asia, there you could feel how powerful technology they had and you can't imagine what's next, but they know what's next because they think that they have to keep learning and inventing new solutions to provide easier and more relaxing life for their people.
Tell us about what you've learnt so far?
We are now at the beginning of the third week, we have submitted two projects so far out of ten. We are doing great, the trainers are so much friendly and kind and they are always around to help us solve our problems, answering our inquiries and supporting us to do our best. Honestly, we are studying new skills with so much fun.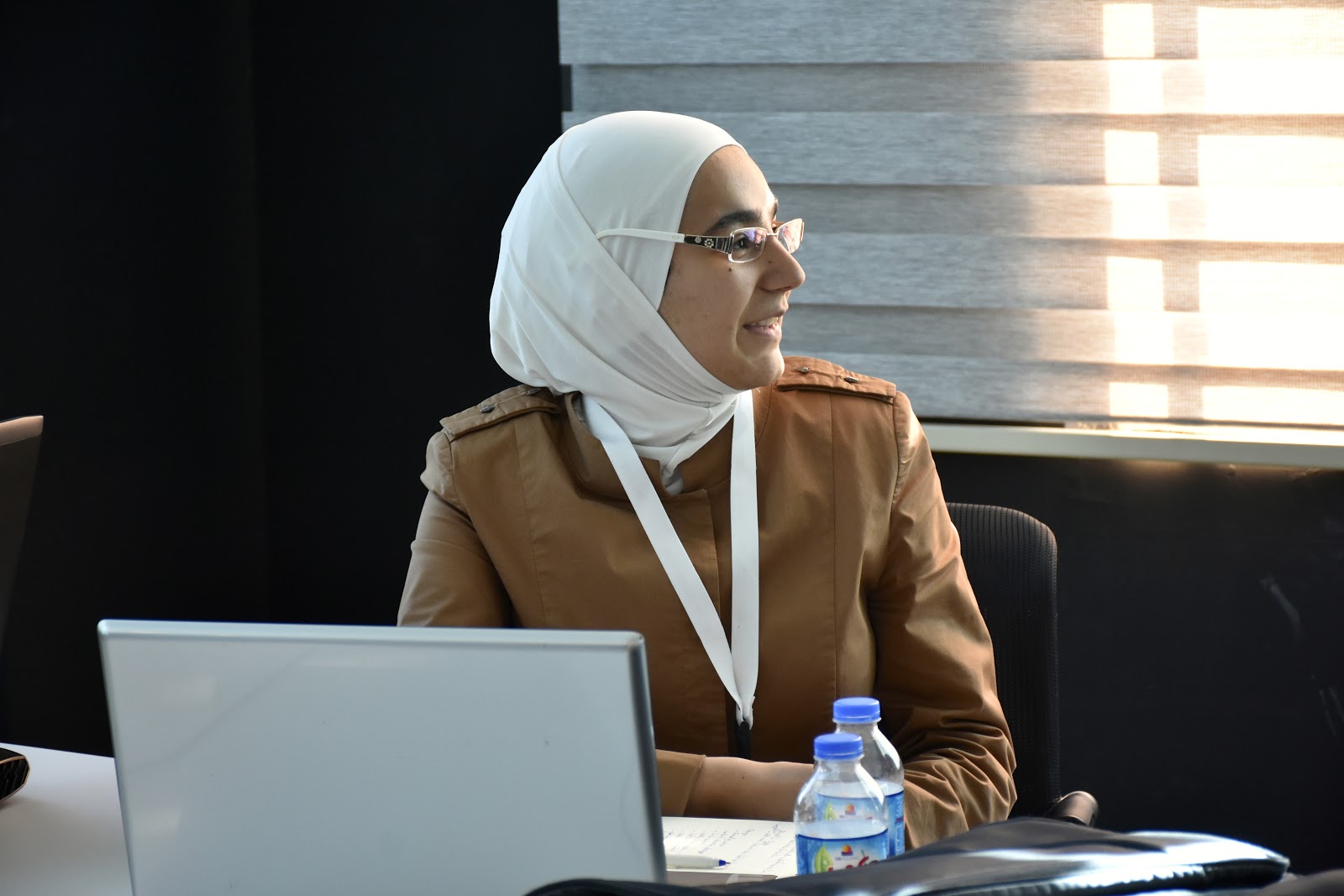 "I want to learn programming because I believe it's the future language"
What have you enjoyed?
The amazing thing about Re:Coded is what makes it different from other programs - the fellows are here to gain knowledge and to learn, all of them are very interested and excited. It's very joyful for me to be a Re:Coded fellow and it's motivating and inspiring to be in this environment.
What do you hope to gain out of this program?
I am very excited be a part of this program and learn how to build android apps with full functionality and how to sell my products in a professional way.
Is there anything else you'd like to share with us?
I would like to thank the wonderful people Re:Coded team about all of their tiredness and effort with us and in first place I thank them for this amazing bootcamp. I wish to have more and more technical bootcamps in our region, helping youth to find their passion in life and help build the future of the country.
#ReCodedFellows
Follow us on Instagram, Twitter, or Facebook to hear more about our amazing fellows.